Absorbent Minds
Regular price
Offer price
£4.99
Unit price
per
(Ex VAT)
Offer
Out of Stock
View full details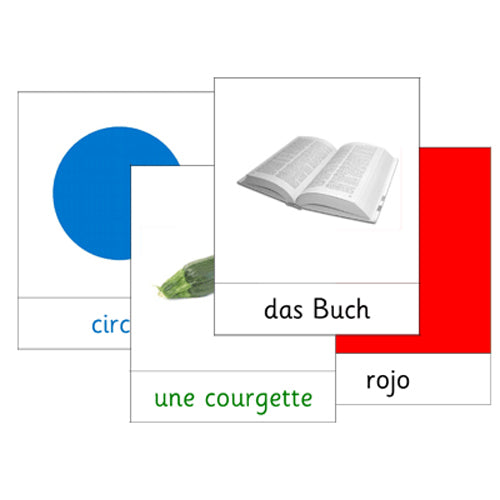 Product Description

100+ English Word and Picture Cards .pdf file

Picture matching can be a valuable activity for pre-reading children for several reasons:

Development of visual discrimination skills: Picture matching helps children learn to distinguish between different objects, shapes, and colors. This activity can help to develop their visual discrimination skills, which are crucial for reading comprehension.

Vocabulary development: Picture matching can introduce children to new words and help them build their vocabulary. When children match pictures to words, they are learning to associate a word with a specific image, which can help them understand and remember new vocabulary words.

Letter recognition: Picture matching can help children learn to recognize letters and their corresponding sounds. When children match a picture to a word, they are associating the letters in the word with the sound the word makes. 

A .pdf file with over 100 picture cards with English words for:

colours

numbers

shapes

fruit

vegetables

everyday objects

selected Montessori equipment

transport

animals

Perfect for language teaching, sorting and classifying, vocabulary etc

 

This is the English version, the file is also available in French, German and Spanish

 


PLEASE NOTE: A link to download this Adobe .pdf file to make cards will be e-mailed to the buyer and therefore there are no postage costs. You will need to print and mount the cards yourself. These items are copyrighted Adobe .pdf files, for personal use only, neither the file nor any part thereof may be shared, e-mailed or posted on the internet in any form. It is a condition of this sale that you agree to these terms, by purchasing you are accepting them. Download links are available in your account dashboard, please download and save to your harddrive before they expire.

 


 

Related Products
0

Regular price

Offer price

£4.99

Unit price

per

(Ex VAT)

0

Regular price

Offer price

£4.99

Unit price

per

(Ex VAT)

0

Regular price

Offer price

£4.99

Unit price

per

(Ex VAT)