Absorbent Minds
Regular price
Offer price
£55.99
Unit price
per
(Ex VAT)
Offer
Out of Stock
A demonstration model of an erupting volcano that never fails to interest children. The volcano separates into labelled halves for further study.
View full details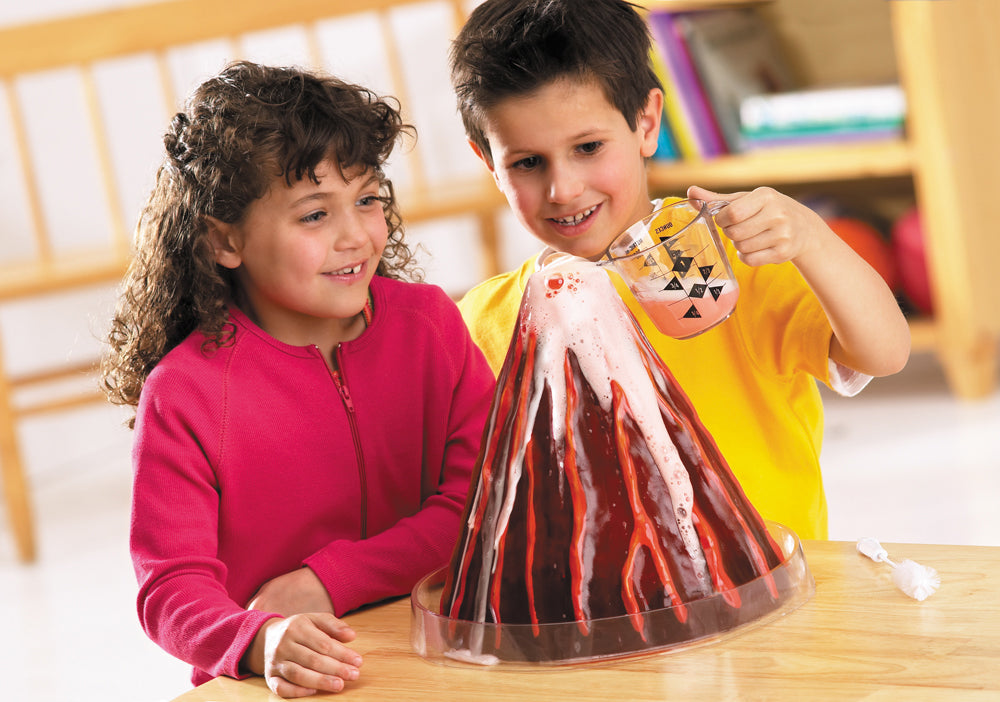 Product Description

Erupting Volcano Model

Reinforce earth science lessons with this hands-on model with an easy to make lava recipe. The volcano itself separates into halves - one with labels and the other with letters for self-checking or assessment. Features sill, vent, strata, conduit, dike, crust, upper mantle, magma chamber and lower mantle. Activity Guide includes facts about each labelled part and a reproducible diagram.

33cm base tray included to keep the 'lava' contained.

ELG: Investigate objects and materials by using all their senses as appropriate. Observe, find out about and identify features in the place they live and in the natural world.

ELG: Understanding The World: children know about similarities and differences in relation to places, objects, materials and living things. They talk about the features of their own immediate environment and how environments might vary from one another. They make observations of animals and plants and explain why some things occur, and talk about changes.