Nienhuis
Regular price
Offer price
£226.00
Unit price
per
(Ex VAT)
Offer
Out of Stock
Availability: Out of stock
View full details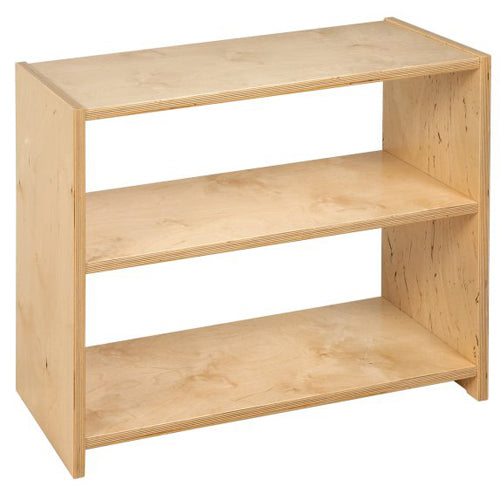 Product Description

Nienhuis Infant / Toddler Shelf: 2-tier (73.5 x 30 x 64 cm))

This new series of furniture will for certain enhance your Montessori classroom. Although many of the same concepts used in designing furniture for the older child's environment apply in an Infant / Toddler environment, due to the size and developmental age of these young children there are a number of important factors that must be considered. One of the key concepts in this environment is learning to be independent. Rather than using the traditional 'high' chairs, which rely on adult intervention, the furniture is lower in height and smaller in size. Take for example the Weaning Table and Chair, these pieces are specifically designed for an infant as young as 6 months. They are low to the ground and the seat of the chair is deeper to allow the infant to sit with crossed legs further enhancing their stability. The Infant shelves are open, and low to the ground with only a top and bottom shelf. This allows both the infant and the teacher to see through the shelves while maintaining a safe barrier. The Toddler tables and chairs stand a bit higher, and the Toddler shelving has a center shelf for additional material storage. Our Infant / Toddler line of furniture is made from birch wood and the finishes are double-coated lacquer to facilitate cleaning and for long-term durability.

This is an educational product and is only to be used under the supervision of professional trained adults in a school environment.

This item will be sent directly from Nienhuis, please allow additional time for delivery. This may incur an additional postage charge.