Absorbent Minds
Regular price
Offer price
£5.99
Unit price
per
(Ex VAT)
Offer
Out of Stock
A wide necked thick-glass bottle with a glass or plastic lid (both supplied).
Good for practical life activities involving pouring, use as a water, juice or milk bottle to allow children to get thems selves a drink.
Designed for storing juice or preserved liquids.
The glass lid comes with a rubber seal and metal clips for an air tight seal suitable for preserving. The plastic lid is easier for the child to open.
Dishwasher safe.
View full details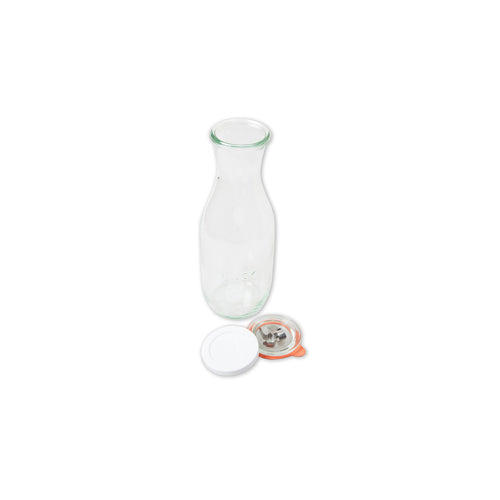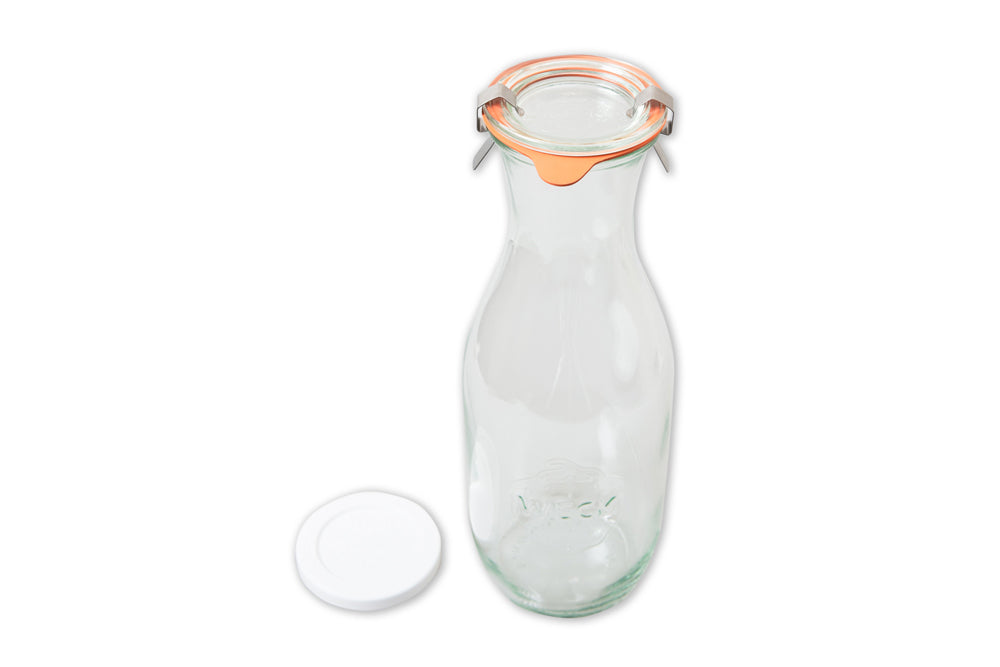 Product Description

Large 1l Carafe Bottle by Weck

A wide necked thick-glass bottle with a glass or plastic lid (both supplied).

Good for practical life activities involving pouring, use as a water, juice or milk bottle to allow children to get thems selves a drink.

Designed for storing juice or preserved liquids.

The glass lid comes with a rubber seal and metal clips for an air tight seal suitable for preserving. The plastic lid is easier for the child to open.

Dishwasher safe.

These are real objects and have not been designed as toys, please always assess the risks of using these items.

height: 250mm, capacity: 1062ml