Absorbent Minds
Regular price
Offer price
£1.99
Unit price
per
(Ex VAT)
Offer
Out of Stock
View full details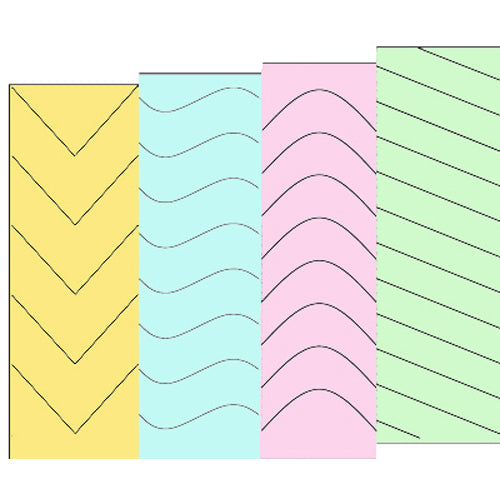 Product Description

Scissors Exercises .pdf file

A .pdf file to make 14 exercises to develop the skill of cutting with scissors. Narrow strips are for single-cut exercises and wide strips for multiple cuts. 14 different strips provide progressive levels of difficulty with straight, curved and corners lines with both thick and thin lines.

cutting lines

very easy to make: just print (possibly on coloured paper), cut and present to the child

tested in a Montessori setting

print as many as you need, when you need them

The picture shows a selection of the sheets as a suggestion of how to prepare them.

Save the snippets for collage work, especially if coloured paper has been used. The snippets can also be used for sweeping practice.

PLEASE NOTE: A link to download this Adobe .pdf file to make cards will be e-mailed to the buyer and therefore there are no postage costs. You will need to print and mount the cards yourself. These items are copyrighted Adobe .pdf files, for personal use only, neither the file nor any part thereof may be shared, e-mailed or posted on the internet in any form. It is a condition of this sale that you agree to these terms, by purchasing you are accepting them. Download links are available in your account dashboard, please download and save to your harddrive before they expire.
Related Products
0

Regular price

Offer price

£49.70

Unit price

per

(Ex VAT)

0

Regular price

Offer price

£73.30

Unit price

per

(Ex VAT)

0

Regular price

Offer price

£1.49

Unit price

per

(Ex VAT)

0

Regular price

Offer price

£3.50

Unit price

per

(Ex VAT)

0

Regular price

Offer price

£2.29

Unit price

per

(Ex VAT)

0

Regular price

Offer price

£35.00

Unit price

per

(Ex VAT)

0

Regular price

£4.99

Offer price

£3.99

Unit price

per

(Ex VAT)

0

Regular price

Offer price

£8.99

Unit price

per

(Ex VAT)

0

Regular price

Offer price

£6.99

Unit price

per

(Ex VAT)

0

Regular price

£7.50

Offer price

£5.00

Unit price

per

(Ex VAT)