Absorbent Minds
Regular price
£34.93
Offer price
£28.99
Unit price
per
(Ex VAT)
Offer
Out of Stock
A divided wooden tray with 6 sets of child's cutlery
Additional Cutlery sets can be purchased separately
View full details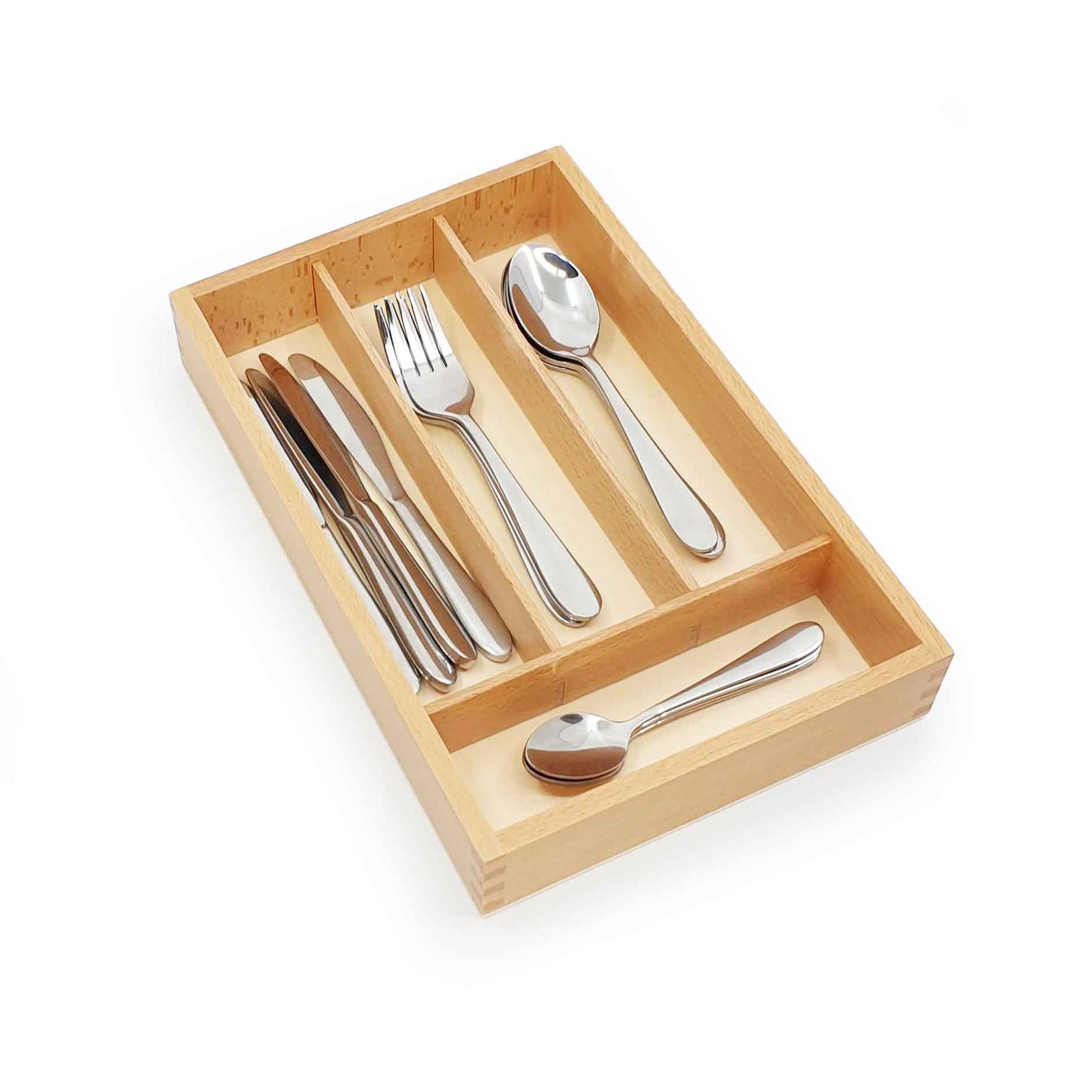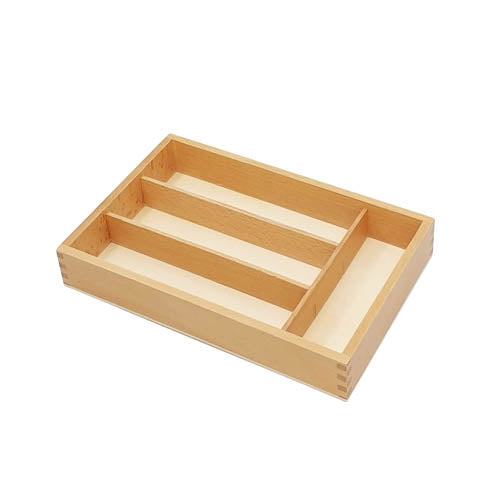 Product Description

Tray with 6 sets of Child's Cutlery

 

Plateau et 6 couverts pour enfants

A divided wooden tray with 6 sets of child's cutlery

6 four piece stainless steel cutlery sets comprising 6 childsized knives, forks, spoons and teaspoons.  The knife blade has a serrated edge to enable the child to cut food.

 Additional Cutlery sets can be purchased separately

27x17.5x4.3cm external dimensions. Internal compartments are 4cm deep, there are three 5x20cm and one 5x15.8cm

Knife 16.5cm

Spoon 16cm

Fork 15.5cm

Teaspoon 12cm

 Measurements are approximate.

 

ELG: Moving and handling: children show good control and co-ordination in large and small movements. They move confidently in a range of ways, safely negotiating space. They handle equipment and tools effectively, including pencils for writing.

 

These are real objects and have not been designed as toys, please always assess the risks of using these items.

 

 
Related Products
0

Regular price

Offer price

£3.99

Unit price

per

(Ex VAT)