Absorbent Minds
Regular price
£24.99
Offer price
£19.99
Unit price
per
(Ex VAT)
Offer
Out of Stock
Upper Case Sandpaper Letters. Box not included.
View full details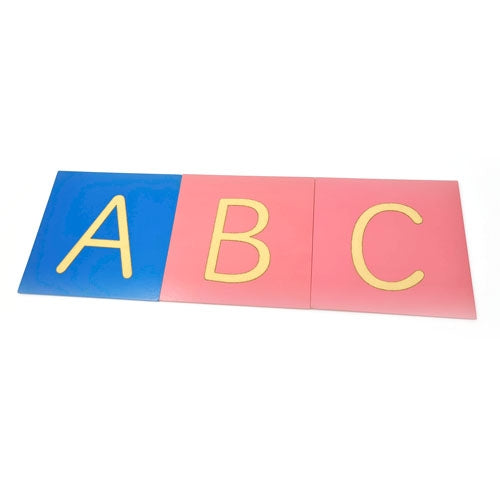 Product Description

Sandpaper Capital Letters - Upper Case

 


Lettres rugueuses majuscules

 


Upper Case Sandpaper Letters. Box not included.

These are an economy version of lower quality.

 

The Discount Montessori brand is a budget range of low cost Montessori equipment and clearance bargains.  There may be imperfections eg: the paintwork may not be resistant to chipping and the paint quality may not be as good as our other brands.

14cm x 14cm

ELG: Reading: children read and understand simple sentences. They use phonic knowledge to decode regular words and read them aloud accurately. They also read some common irregular words. They demonstrate understanding when talking with others about what they have read.

Writing: children use their phonic knowledge to write words in ways which match their spoken sounds. They also write some irregular common words. They write simple sentences which can be read by themselves and others. Some words are spelt correctly and others are phonetically plausible.

 




Related Products
0

Regular price

Offer price

£23.99

Unit price

per

(Ex VAT)

0

Regular price

Offer price

£9.99

Unit price

per

(Ex VAT)

0

Regular price

Offer price

£1.69

Unit price

per

(Ex VAT)