Absorbent Minds
Regular price
Offer price
£33.99
Unit price
per
(Ex VAT)
Offer
Out of Stock
20 pairs of printed picture tiles and matching word tiles to cover early three letter words, initial blends and final blends
View full details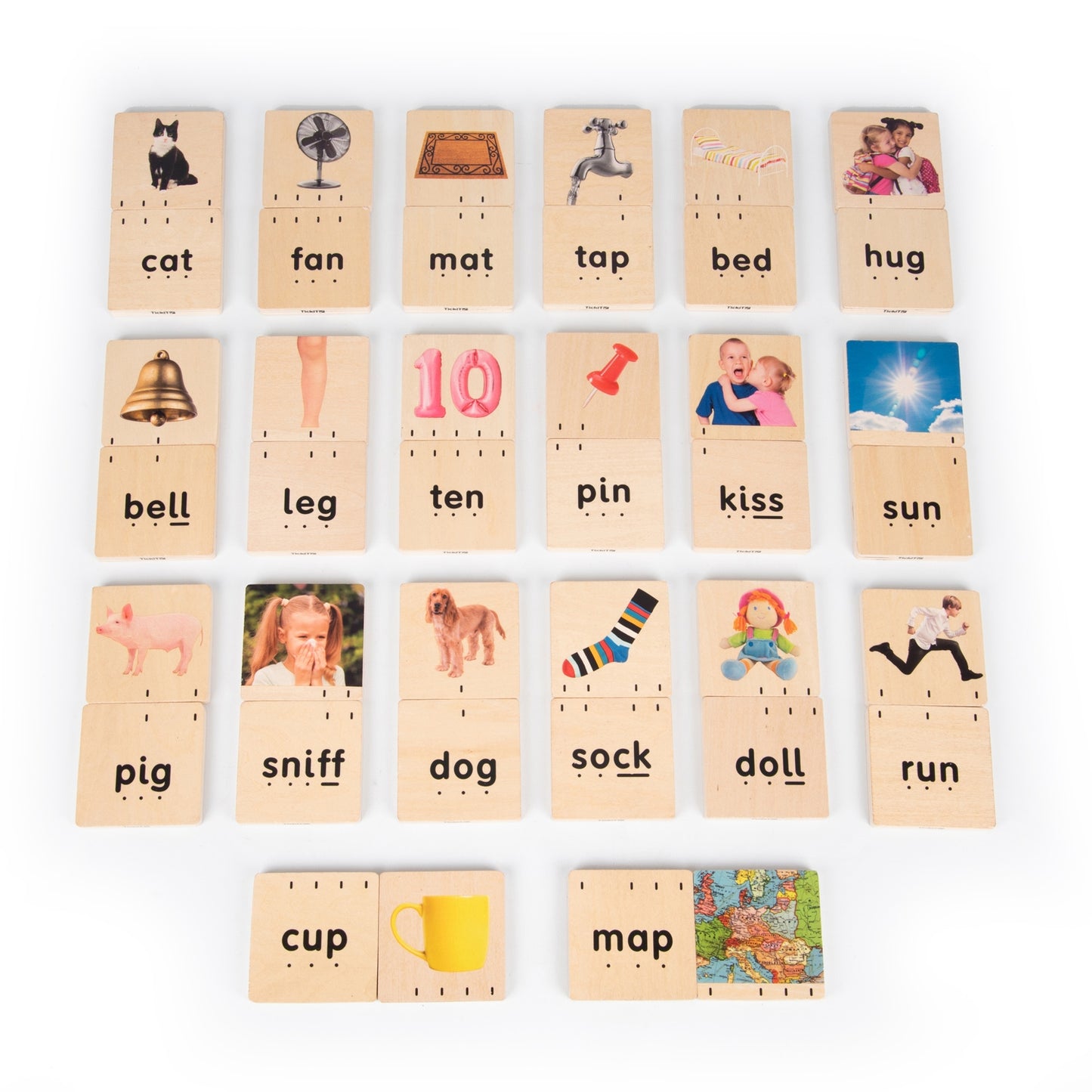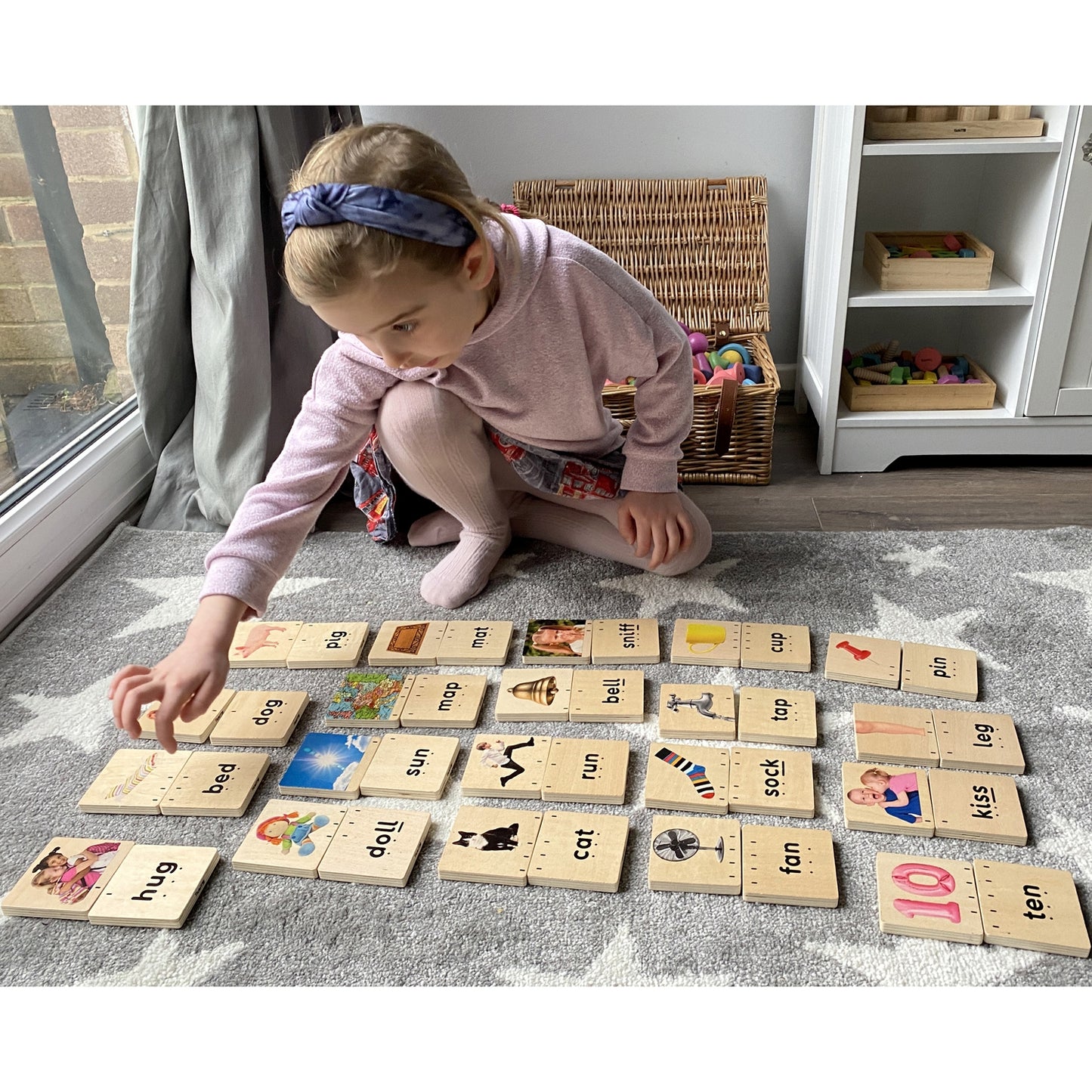 Product Description

Wooden Phonics Reading Tiles

 

Mots simples en anglais

A beautiful phonics game that children can enjoy and which, at the same time, reinforces phonics learning as well as encourages segmenting and blending. This set will reinforce phonics learning and the application to reading.

How to Play

This beautiful set of wooden tiles has either a word or a picture on one side. The aim is to match the picture tiles with the words tiles. The dots and dashes ('sound buttons') under each word help children to the segment the words into sounds so they can blend the sounds to read the word. If the bars on the front of the word tile line up with the bars on the front of the picture tile, it's a match!

Encourage children to sound out the word on the tile before matching the bars.

Other Game Ideas

Memory Game: Turn all the tiles face-down and try to match the word with the corresponding picture.

Sorting Group word tiles with the same phonics sounds – how many combinations can you find?

Tiles Size: 70 x 70 x 10mm. Pack of 40 (20 pairs)

Care Instructions

• Wipe clean with a damp cloth.

• Please keep leaflet for future reference.

• Suitable from +12 months. Recommended age 4-6 years

A  set with early three letter words, initial blends and final blends

The children match the picture and word tiles, by sounding out and blending the sounds to read words. 

 

- every word card has a matching picture card

 

- all words have regular phonic pronunciation

 

- clear photographs

 

 

This set is equally useful in non-Montessori settings where a phonics approach to reading has been adopted.

 

 

ELG: Hear and say sounds in words in the order in which they occur. Read a range of familiar and common words and simple sentences independently.

 

ELG: Reading: children read and understand simple sentences. They use phonic knowledge to decode regular words and read them aloud accurately. They also read some common irregular words. They demonstrate understanding when talking with others about what they have read.